For breakfast
Soft and silky sweet treats to start your day
Desserts are the dish of the day. Choose between a croissant, pain au chocolat or a cookie to savor a classic that makes you feel good, or opt for a surprise by choosing the pastry of the day. Don't forget your hot chocolate before heading home or to the office.
Viennoiserie
The crumb-free croissant
The crispy pain au chocolat
The extra-indulgent cookie
The pastry of the day
Drinks
Hot chocolate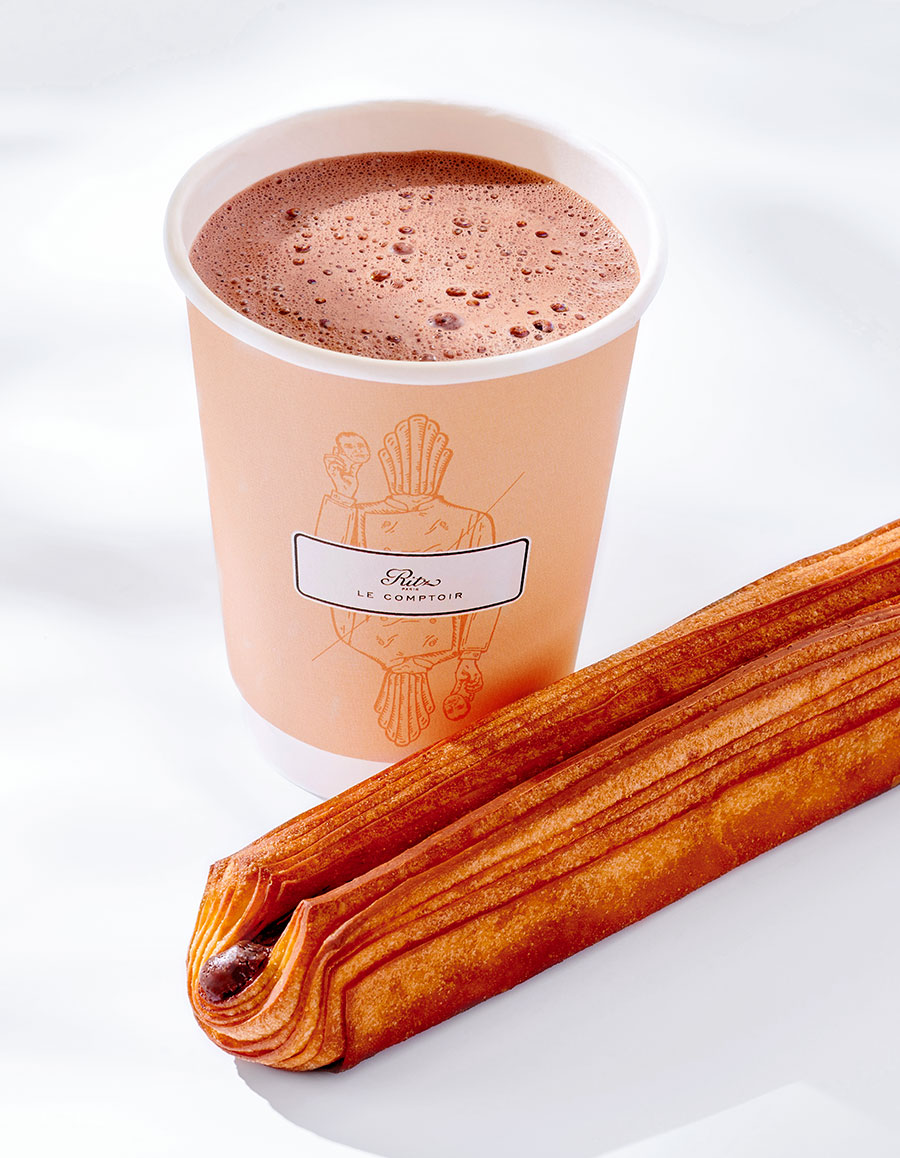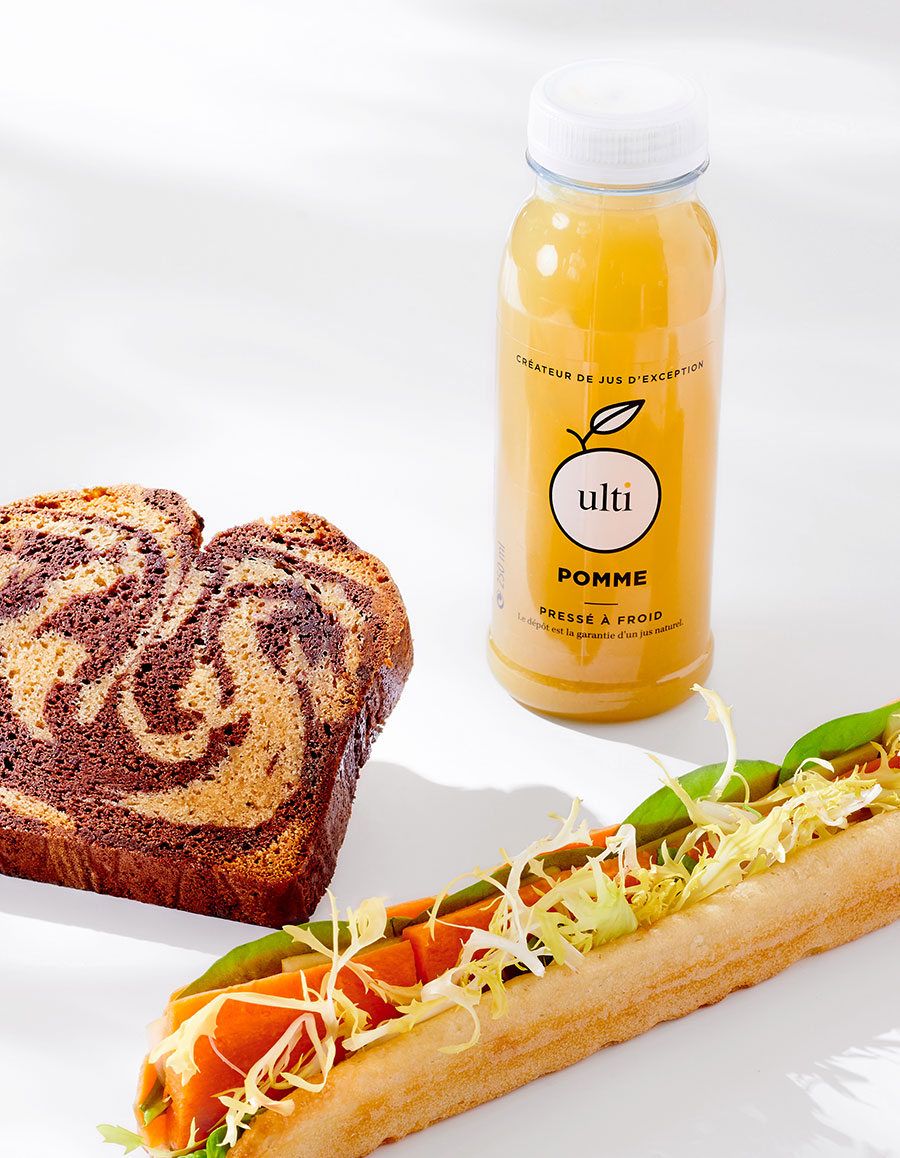 For lunch
Savory salty snacks
Choose a gourmet sandwich, drink and dessert for a delicious lunch, ideal for Parisians or visitors taking a stroll.
Sandwiches
Chicken Caesar
Vegan
Salmon
Pastries
2 sweet madeleines
1 slice of marble cake
1 cookie
Drinks
Water
Juice
For an afternoon snack
Pleasure and generosity
Discover our cake shake for an afternoon snack: a pastry that can be enjoyed through a straw. It comes with madeleines or a slice of marble cake to dig into.

Cake Shakes
Madeleine
Marble Cake
Caramel Barquette
Pastries
2 sweet madeleines
1 slice of marble cake
1 cookie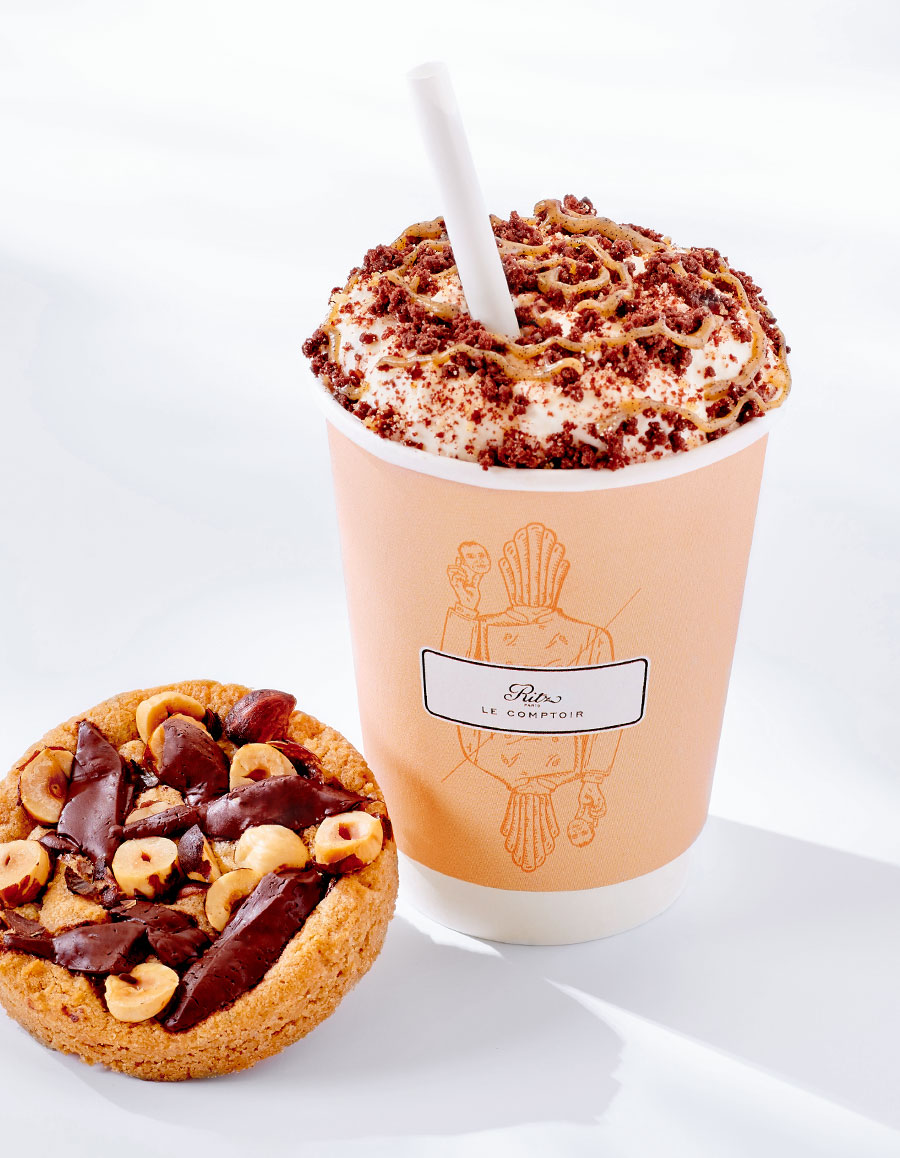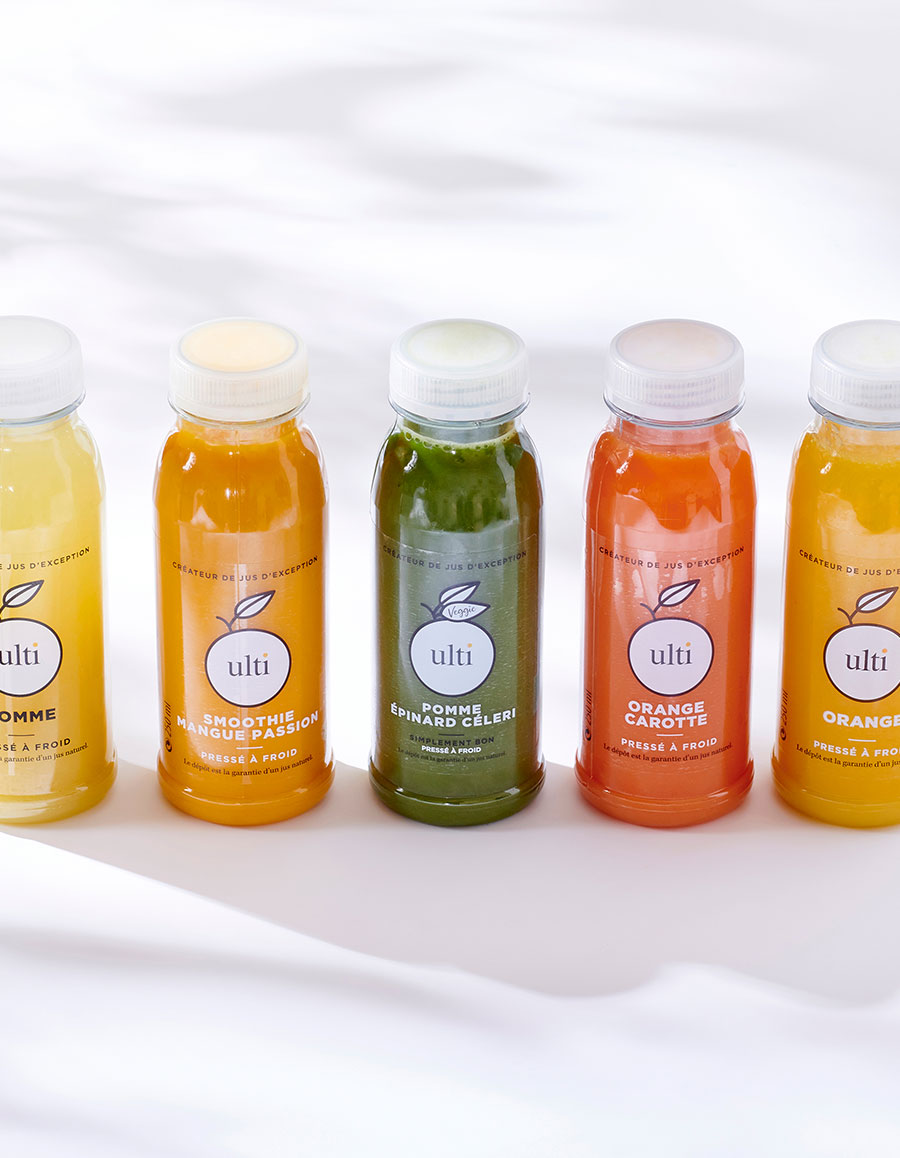 Drinks
Fruity, creamy, fresh and hot
A large selection of drinks are available throughout the day.
Fruit Juices
Orange
Apple
Strawberry Orange
Smoothies
Orange Kiwi
Apple Pear Raspberry
Pineapple Coconut
Mango Passion fruit
Hot Drinks
Espresso
Double espresso
Cappuccino
Latte
Tea
Iced tea