Our pastry family once again welcomes a new member as this year comes to an end, with the Chef's Swiss bread. A delicate brioche with vanilla custard cream and chocolate chips & a pinch of salt flower.
Available as part of our menu.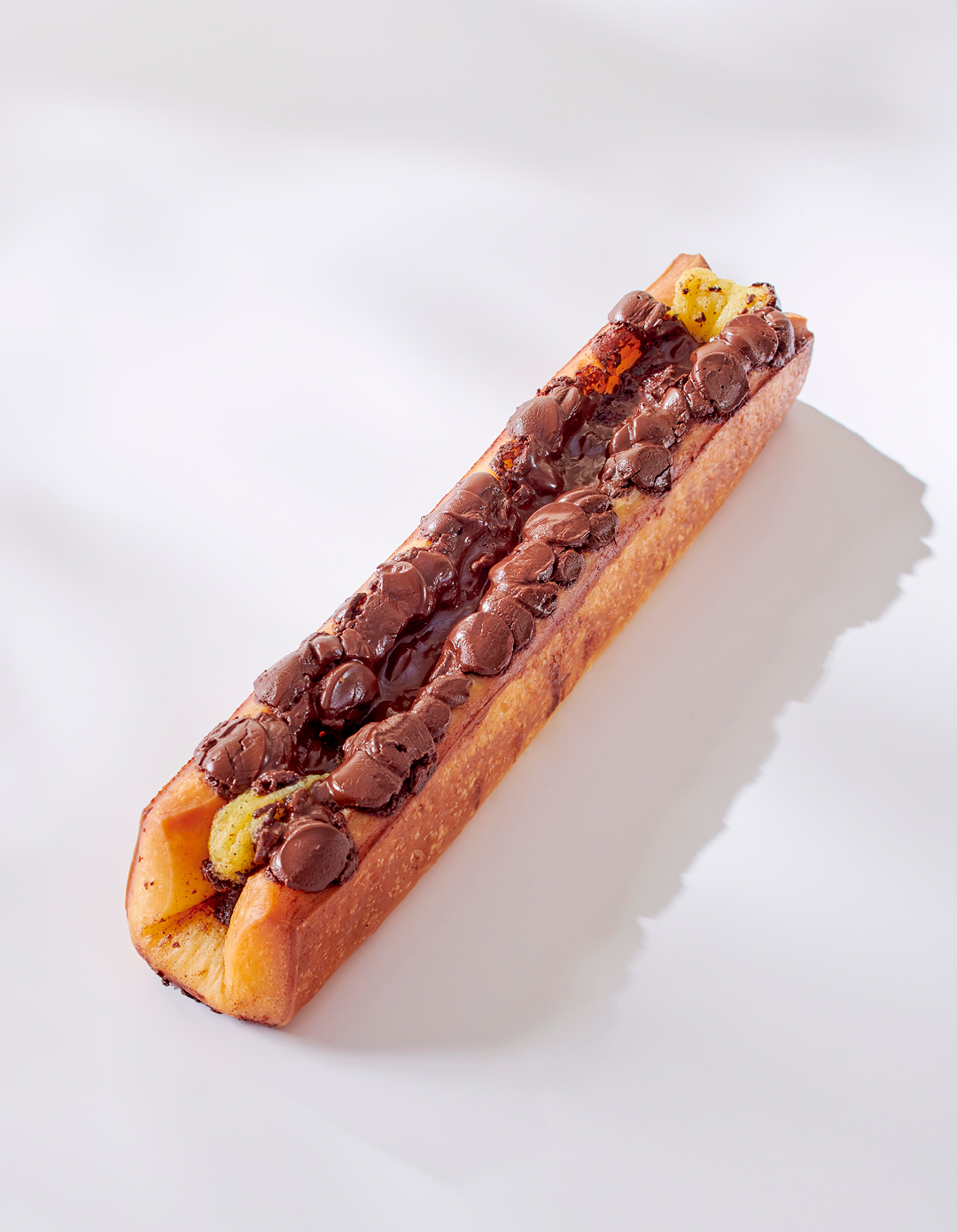 Iconic
And smooth
What could be better than a pastry for teatime? Choose this classic for a sweet treat with François Perret's take on this delicious recipe.