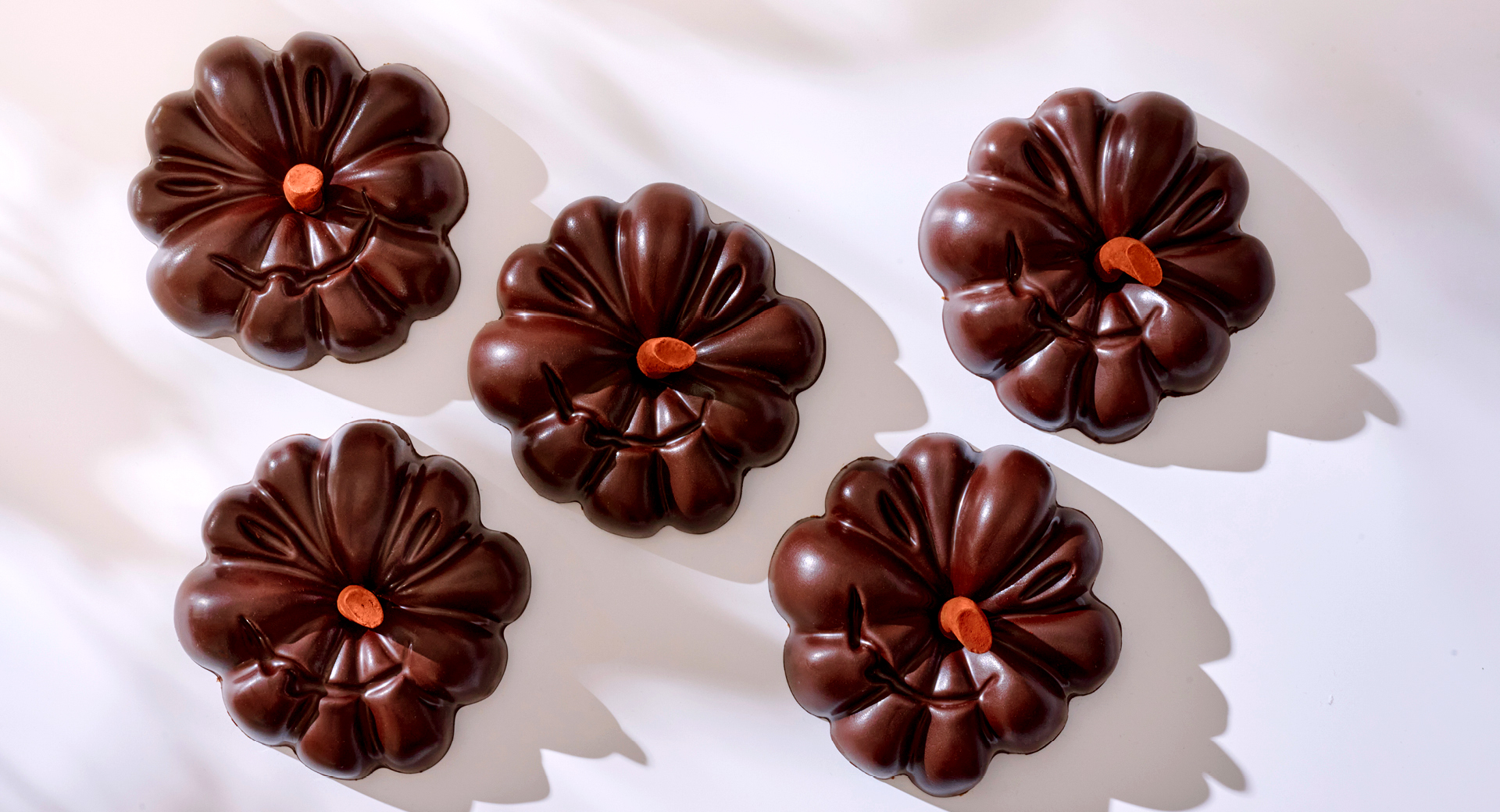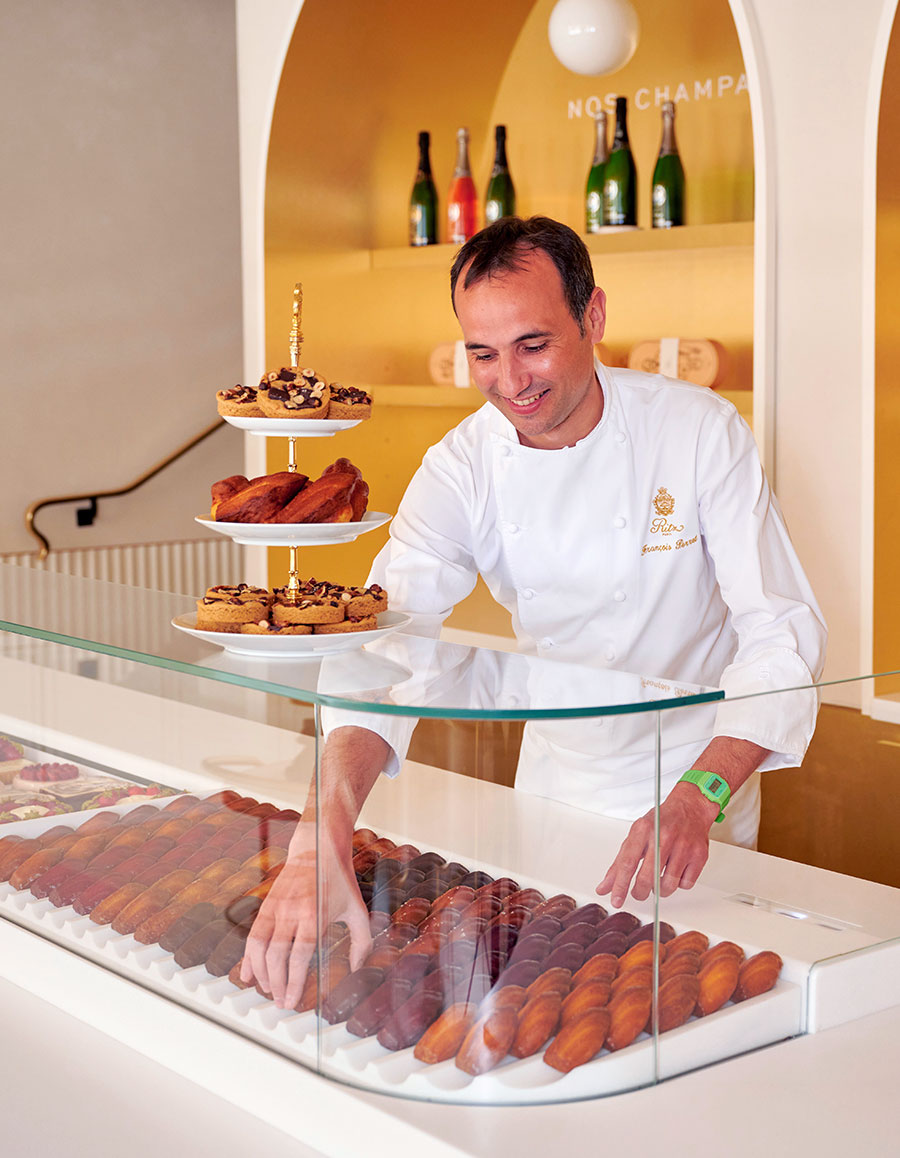 FRANÇOIS PERRET,


at the peak of his passion
An expert in French Patisserie, François Perret has designed playful and lavish creations, rendering the Ritz Paris Le Comptoir the ultimate spot for delectable haute gastronomie.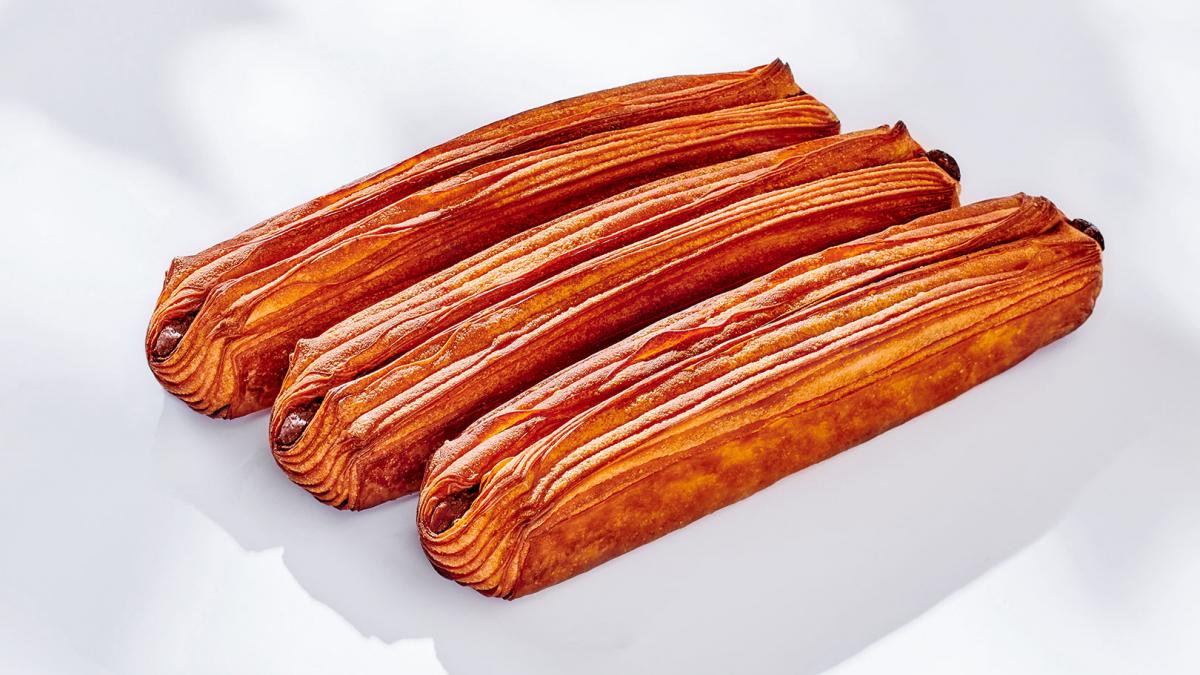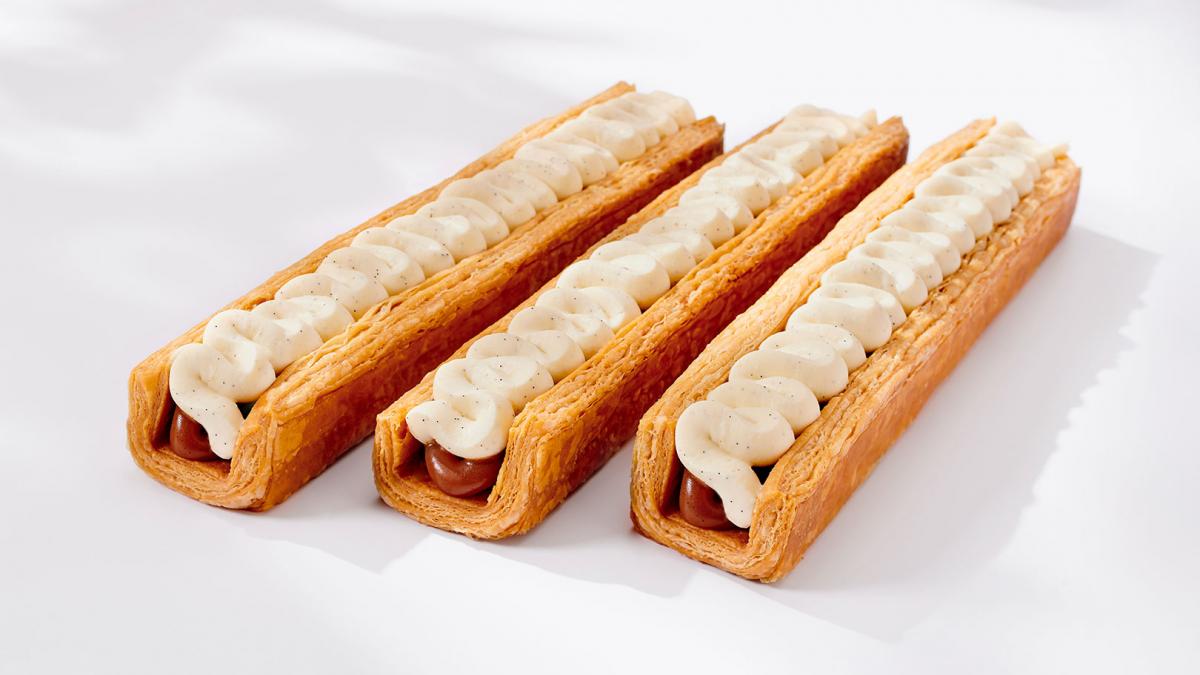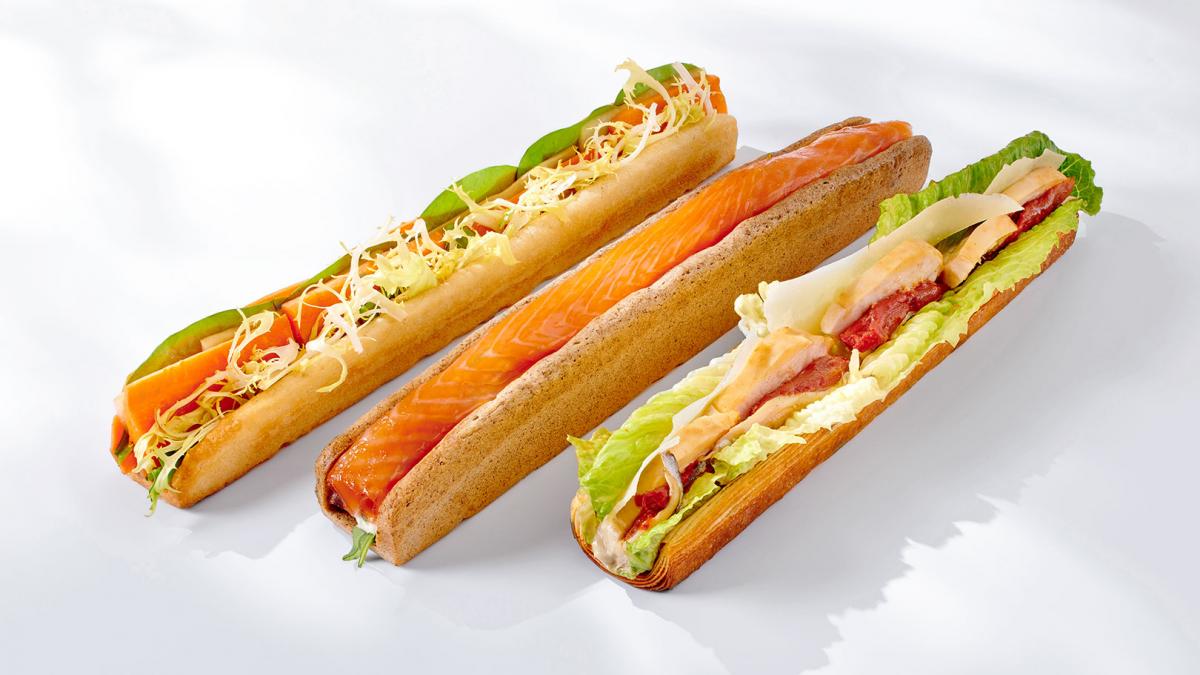 Slender silhouettes
Pain au chocolat
See this daily delicacy in a new light: François Perret's chocolate croissant is both familiar yet completely original. You'll discover the pleasant sensation of savoring its crisp layers and intense chocolate from start to finish. A "non-guilty" pleasure that you deserve to have for breakfast!
Slender silhouettes
Vanilla mille-feuille to go
Indulgently flavorful, this mille-feuille is a true celebration of vanilla and candied pecans. Its unique shape allows you to enjoy it while taking a stroll on the Parisian streets.
Slender silhouettes
Sandwiches
François Perret has redesigned the traditional shape of sandwiches in order to make them easier to enjoy. They are now elegant, long and luxurious with a perfectly balanced flavor profile. Bon appétit!

Madeleine cake filling
Irresistibly good
Our Madeleine, made even more tempting by François Perret, is as fluffy as a cloud... With its voluptuous shiny curves and light sponge, its molten heart opens to reveal a variety of flavors to suit all tastes.

Cake shakes
An innovation designed by François Perret
Never before seen, easy to enjoy and developed as a light yet delicious treat, these pastries can now be sipped through a straw, sparking your curiosity and delighting you with their creaminess.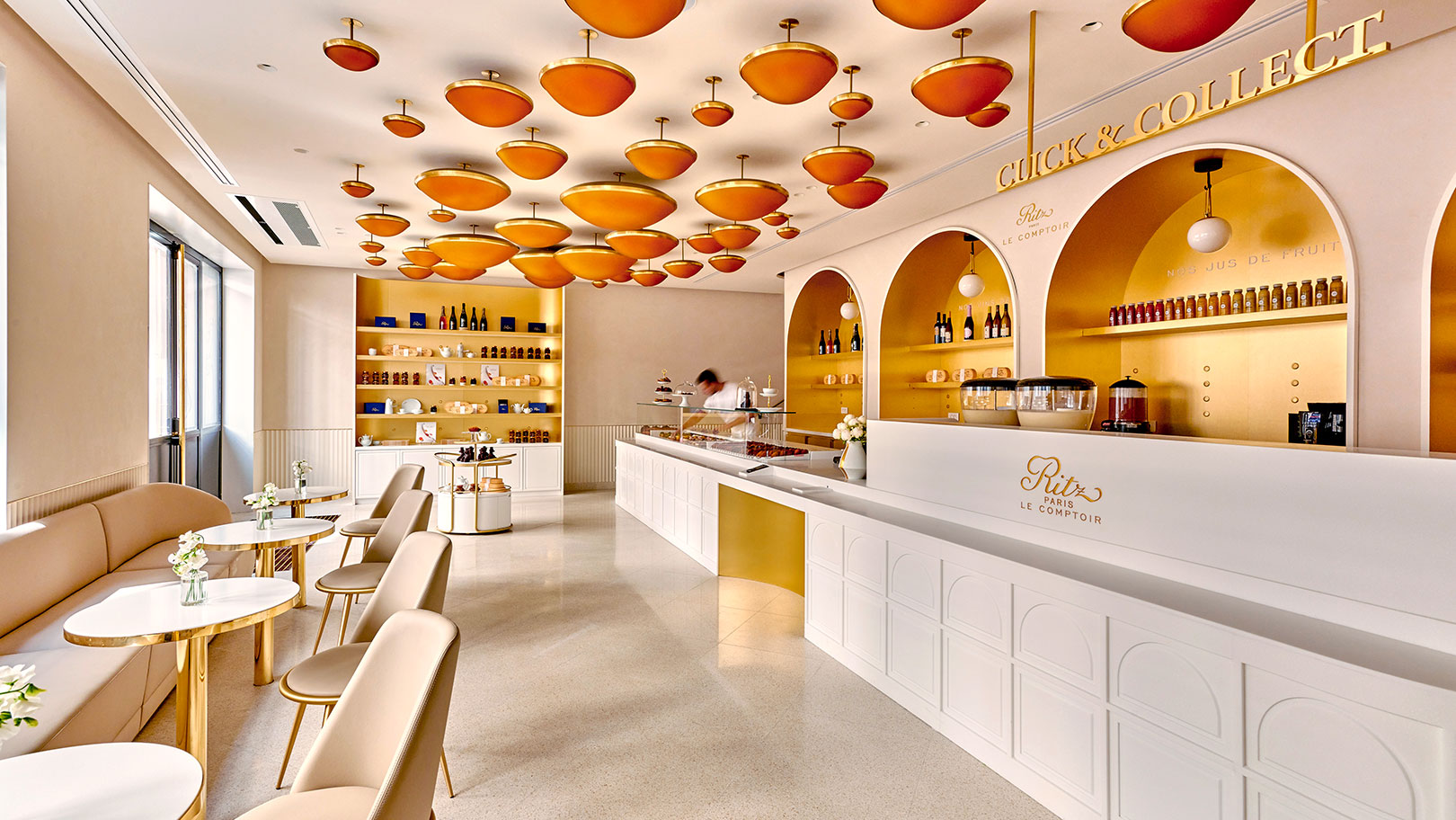 Ritz Paris Le Comptoir
The elegance and heritage of the Ritz Paris
Just a stone's throw from Place Vendôme, the Opera and Place de la Madeleine, Ritz Paris Le Comptoir celebrates the excellence of Ritz Paris patisserie products. Whether enjoying them at Ritz Paris Le Comptoir, to take away or on click and collect, our French Pastry Chef François Perret will make your eyes widen and your tummy rumble.