Professional cake spatula
Our cake spatula is a top-of-the-range kitchen accessory that is essential for all aspiring pastry chefs. It can be used hot or cold to perfect a glaze, spread a mousse, mix a madeleine batter and much more. Available exclusively at Ritz Paris Le Comptoir.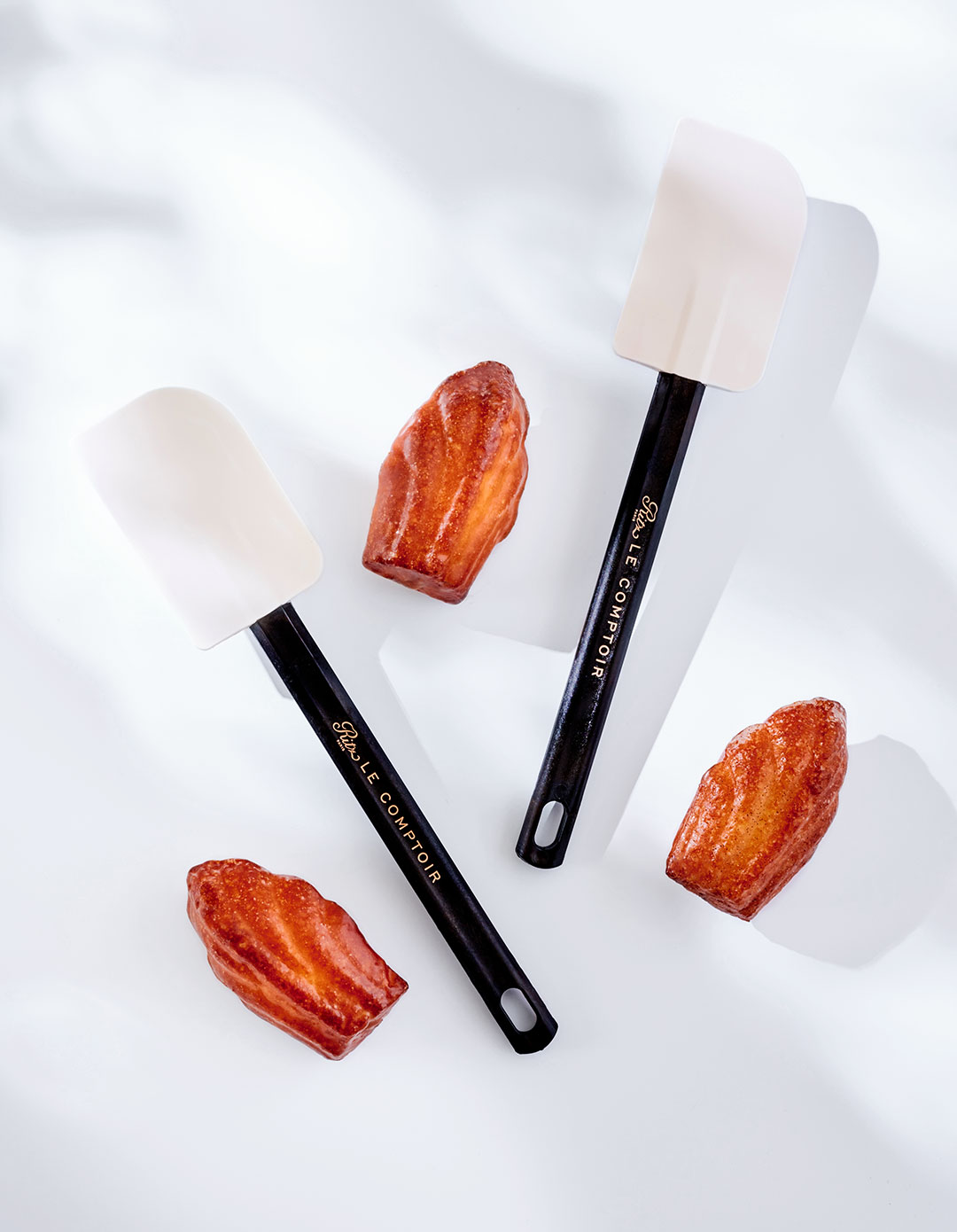 Chef François Perret's essential equipment
This cake utensil is a must-have for your kitchen
"The cake spatula, everyone should have one in their kitchen!" François Perret tells us. It can be used for simple tasks like mixing soup or thickening cream, but is also a valuable ally for more complex tasks. To make it easy to use and truly versatile, it can be used both hot (up to 260°) and cold. Thanks to this kitchen utensil, you'll never lose a single drop of your dessert.