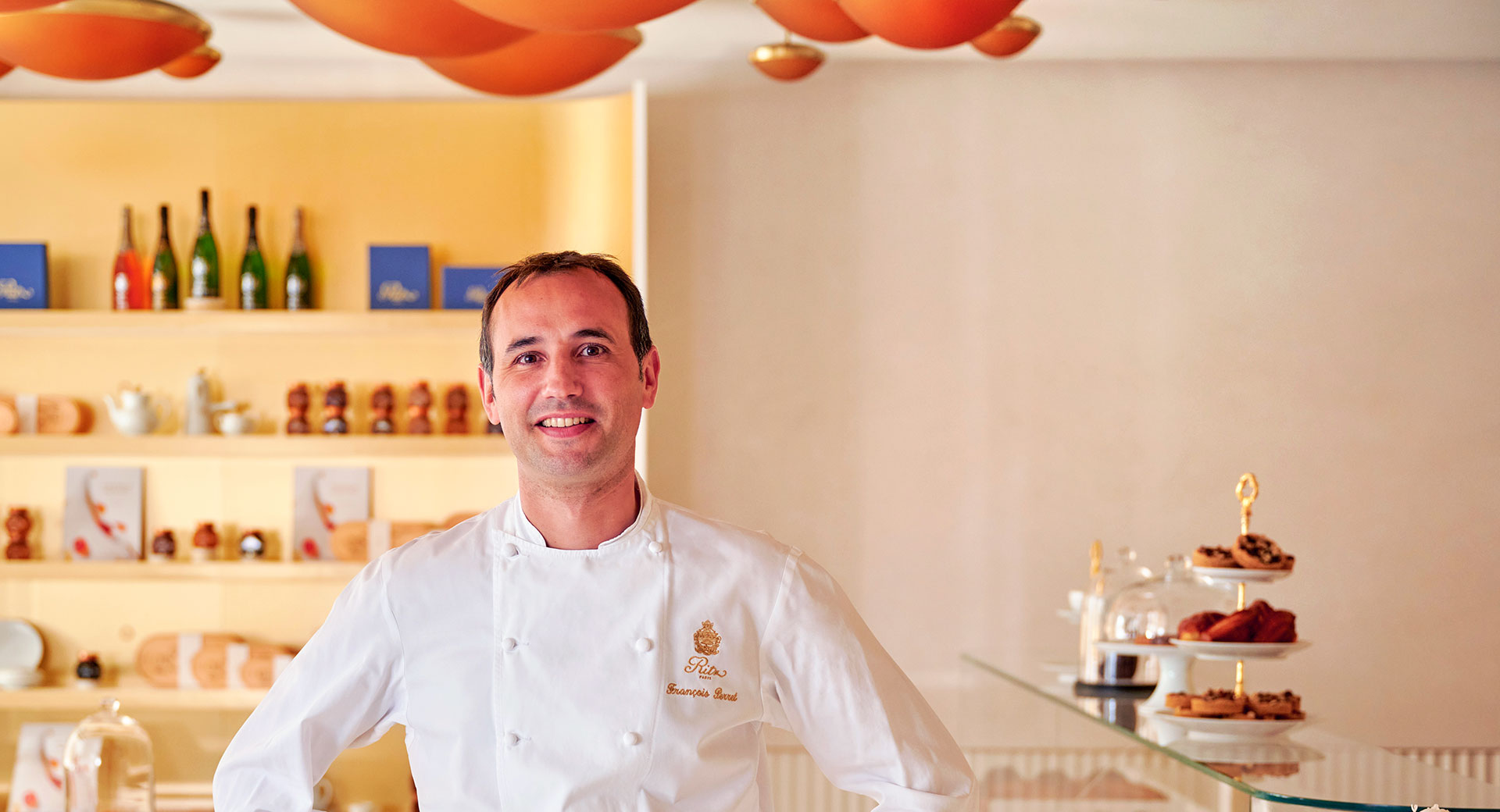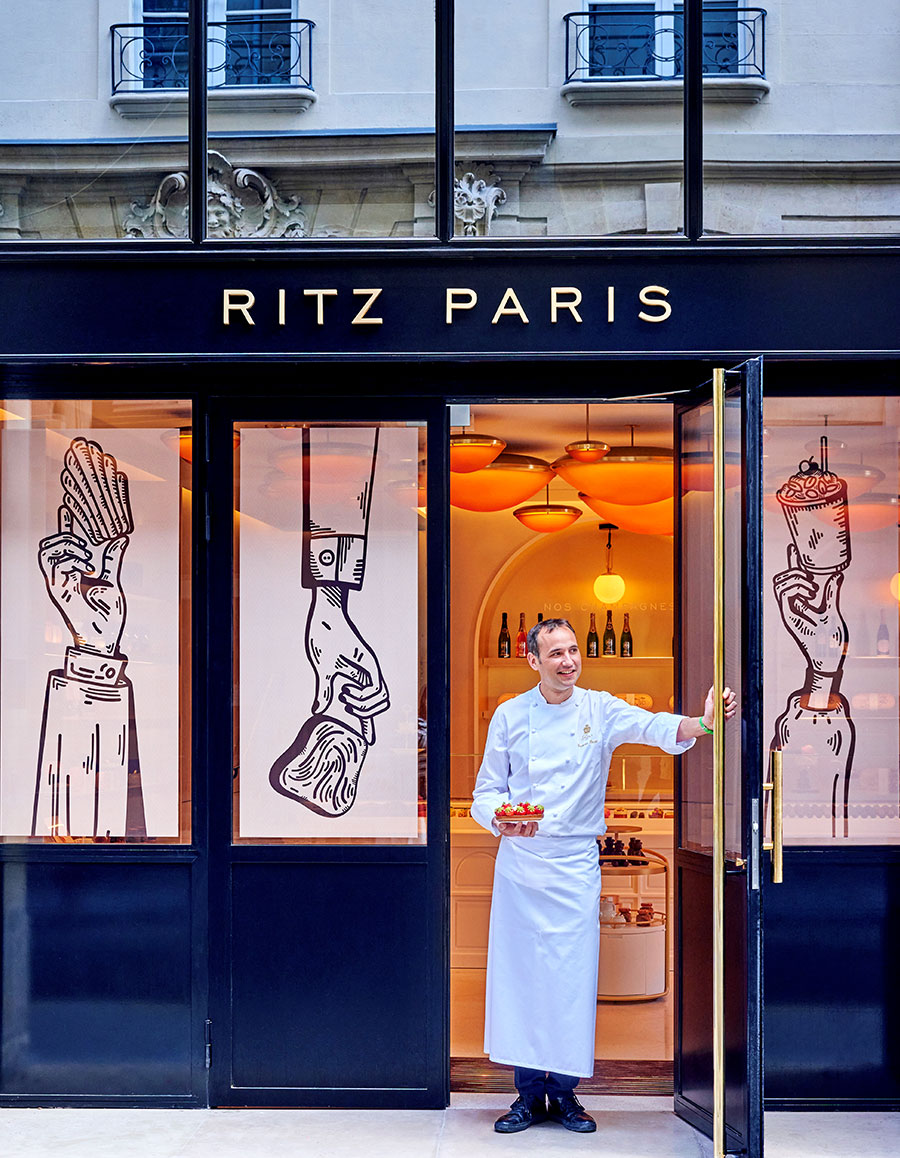 The gastronomic portrait
of an outstanding pastry chef
The story of François Perret and French pastries is one of love, of emotions and of enchantment that began in his early childhood. After working his way through the ranks of France's greatest Maisons, this creative chef, with his chocolate-colored eyes and inexhaustible energy, joined the Ritz Paris in 2016 set to reinvent the entire dessert department.
Generosity, finesse and lightness: his creations are like no other and are widely appreciated by the hotel's guests. In 2019 he was named "World's Best Restaurant Pastry Chef" and became the star of the highly successful Netflix series "The Chef in a Truck".
A dessert must surprise, it must create desire. Its indulgence must make you want to come back.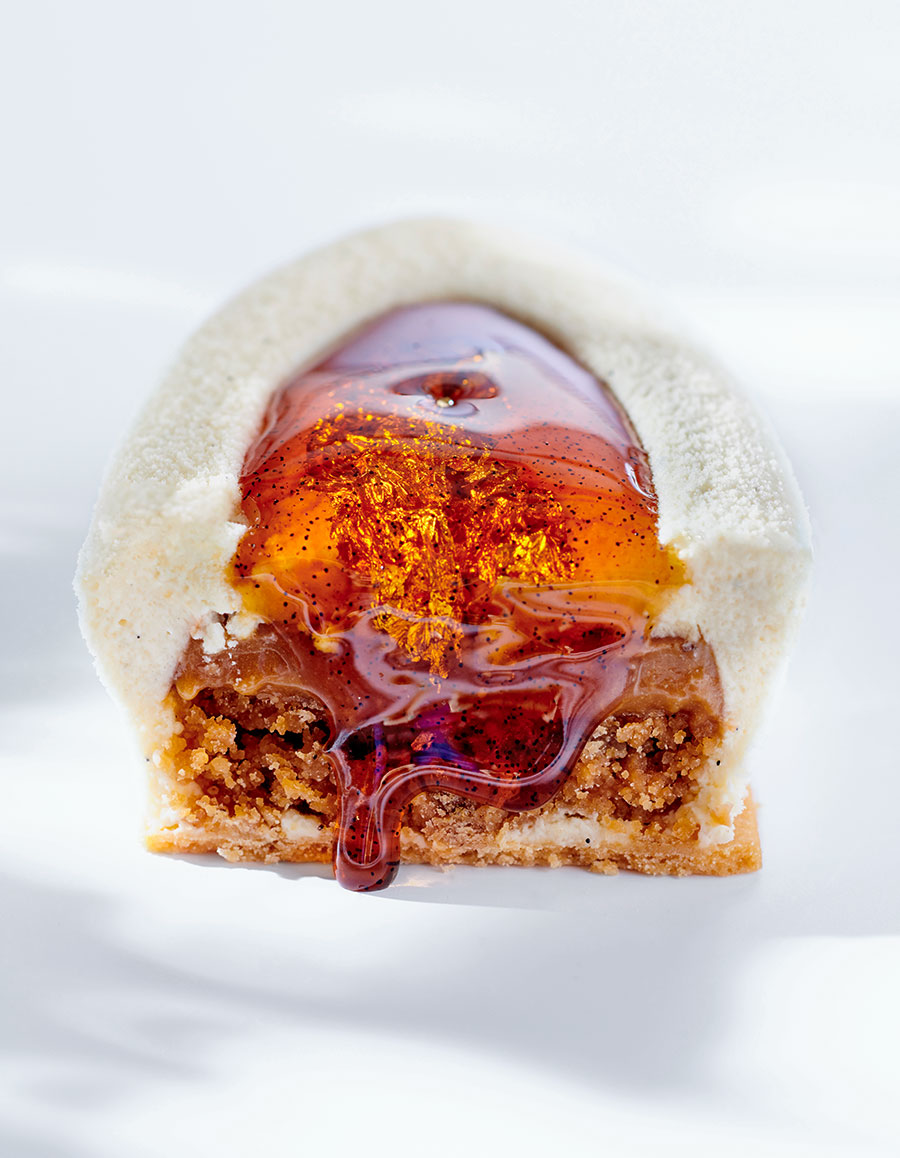 A feast for both
the eyes and the palate
François Perret's philosophy is for pastry to provoke pleasure, to appeal to all the senses: a pastry must create desire and tease the taste buds. Its indulgent flavor makes you want to come back to it, like a happy memory that can be enjoyed indefinitely. With his playful and unconventional creations, he invites us to rediscover the wonder of childhood.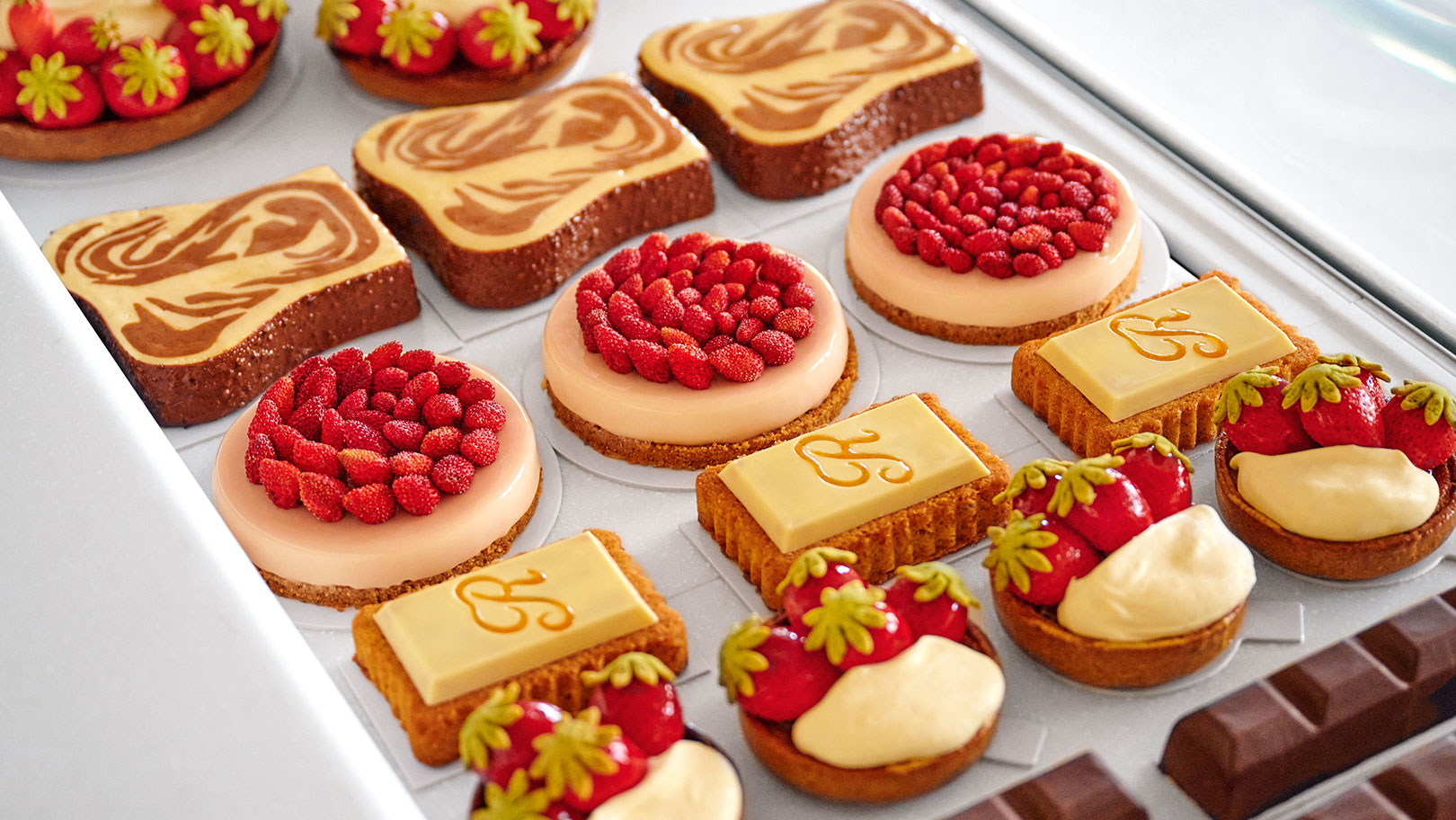 Three times
The Creative Gourmandise
The name: no need for bells and whistles to draw the eye and make you drool: the Madeleine, the Cookie, what's more emotional than a memory that reminds you of your childhood? 
The beautiful: its bright colors come from the fruit, while the round flavor comes from the inventiveness of French Pastry Chef François Perret. Each detail draws you in, for a dessert that will make you succumb to the sin of greed.
The taste: the precise flavors provide a striking freshness to the Chef's creations. Allow your tastebuds to be tantalized by the subtle indulgence exploding on the palate in a burst of flavor.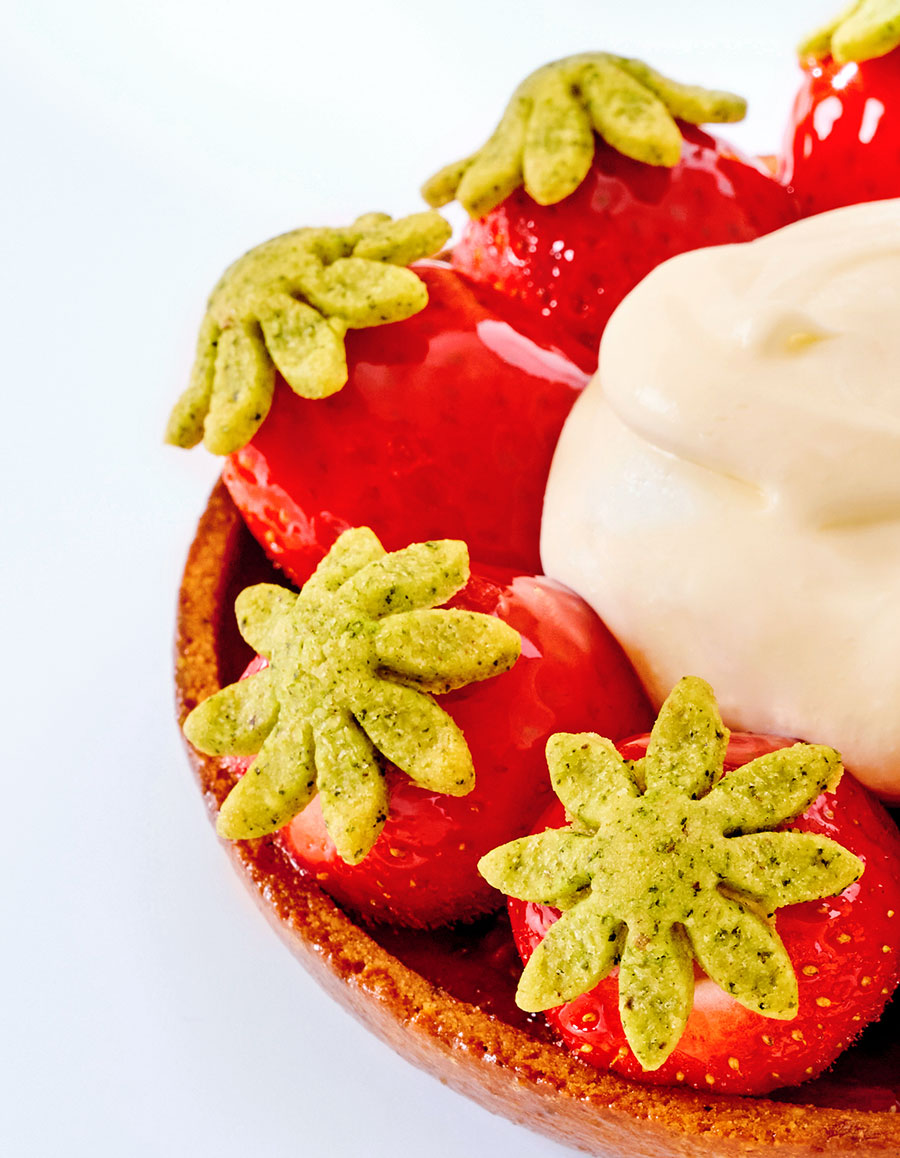 The highly gastronomic skill of the "right amount of sugar" only renders the product more refined.
Pastry on the go
here, at home or around Paris
Exclusively for Ritz Paris Le Comptoir, François Perret has developed various types of French pastries that can be distinguished by how easy they are to enjoy. Classics are revisited to become more delectable and ready to slide into a bag and be enjoyed while strolling the streets.