The pear is a sweet callipyge fruit, poached with finesse by François Perret. For this tart with a crunchy base, roundness and delicacy are the order of the day: the chocolate embraces the sweetness of the fruit and the almond cream flatters your taste buds with a guilty pleasure.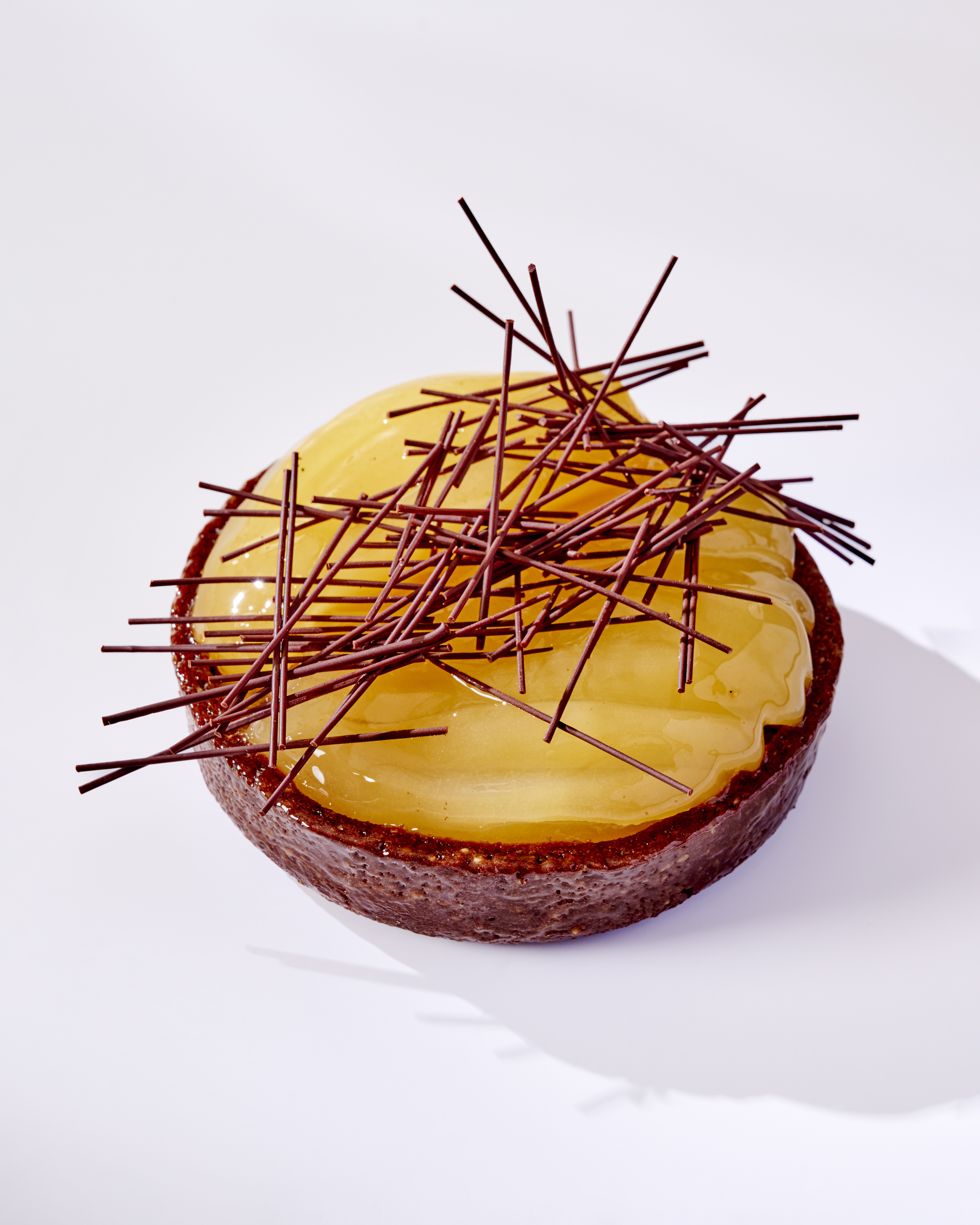 The voluptuous
chocolate pear tart
At the Ritz Paris Le Comptoir, gourmandise is a game of textures, flavors and surprises. The madeleine becomes a dessert and the pear and chocolate tart a poached and voluptuous dessert. It is through the creation of contrasts and the challenge of shapes that the enchantment of tasting is created.
Vous craquerez bien pour...