Discover our fruit-based spread which combines orange pulp with Damask rose, a Ritz Paris Le Comptoir exclusive that combines floral fragrance with vibrant fruit.
210 g
Made in France.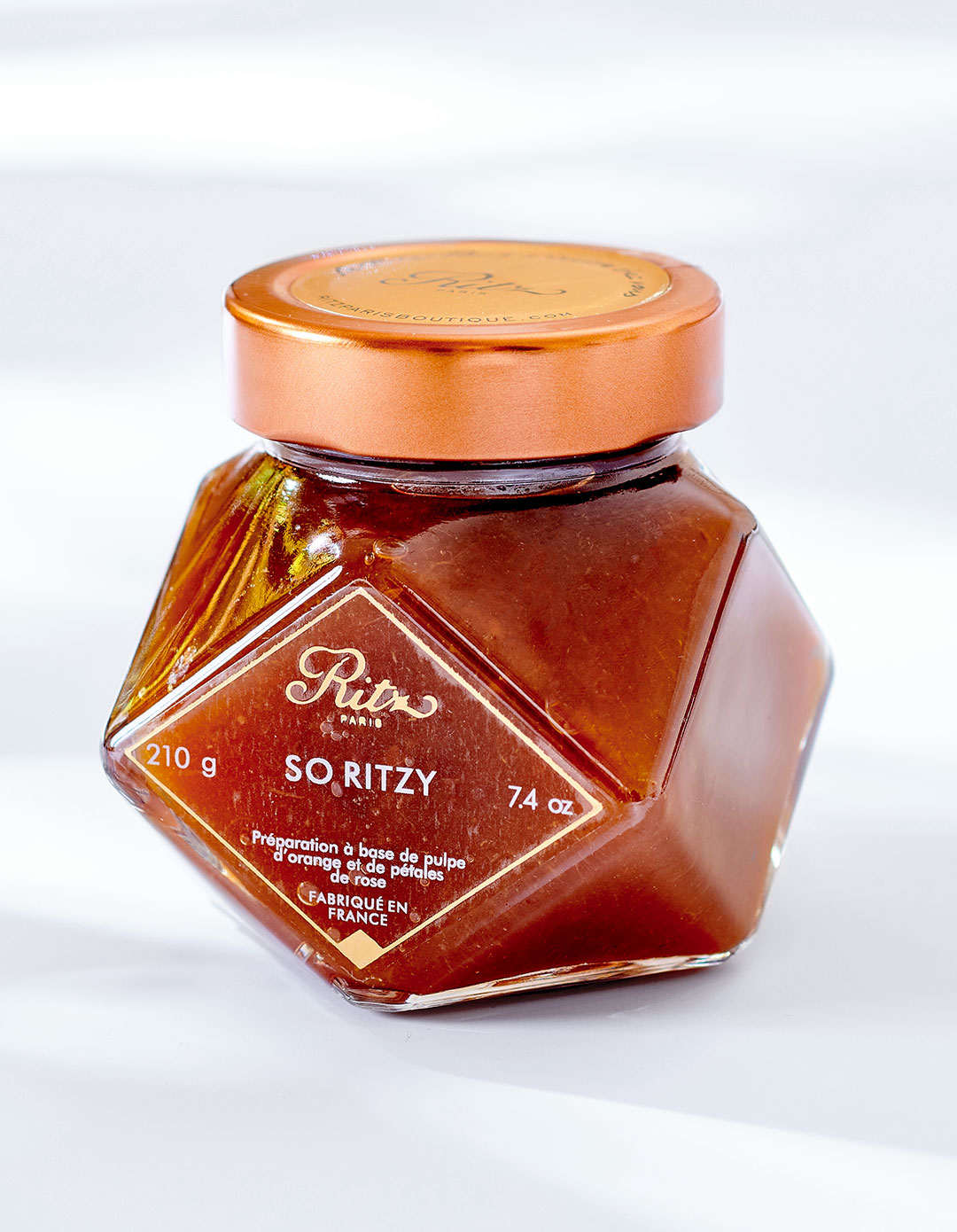 Tasting Advice
An original fruity creation inspired by jam and enjoyed like it, the So Ritzy is an intoxicating blend of the fruity and the floral, embodying the finesse of Ritz Paris. It can be savored at brunch or as an afternoon snack with a light tea to tone down its intensity. It will reveal all of its delicious qualities when enjoyed on one of our luxurious viennoiseries, a crêpe or toasted brioche bread.
Once opened, the jam should be kept in the refrigerator and consumed within 6 months.