François Perret's signature pastry as put its cozy coat on.
 
Gift set of madeleines with madeleines with a pistachio heart, glazed with chocolate. Will you let them catch you?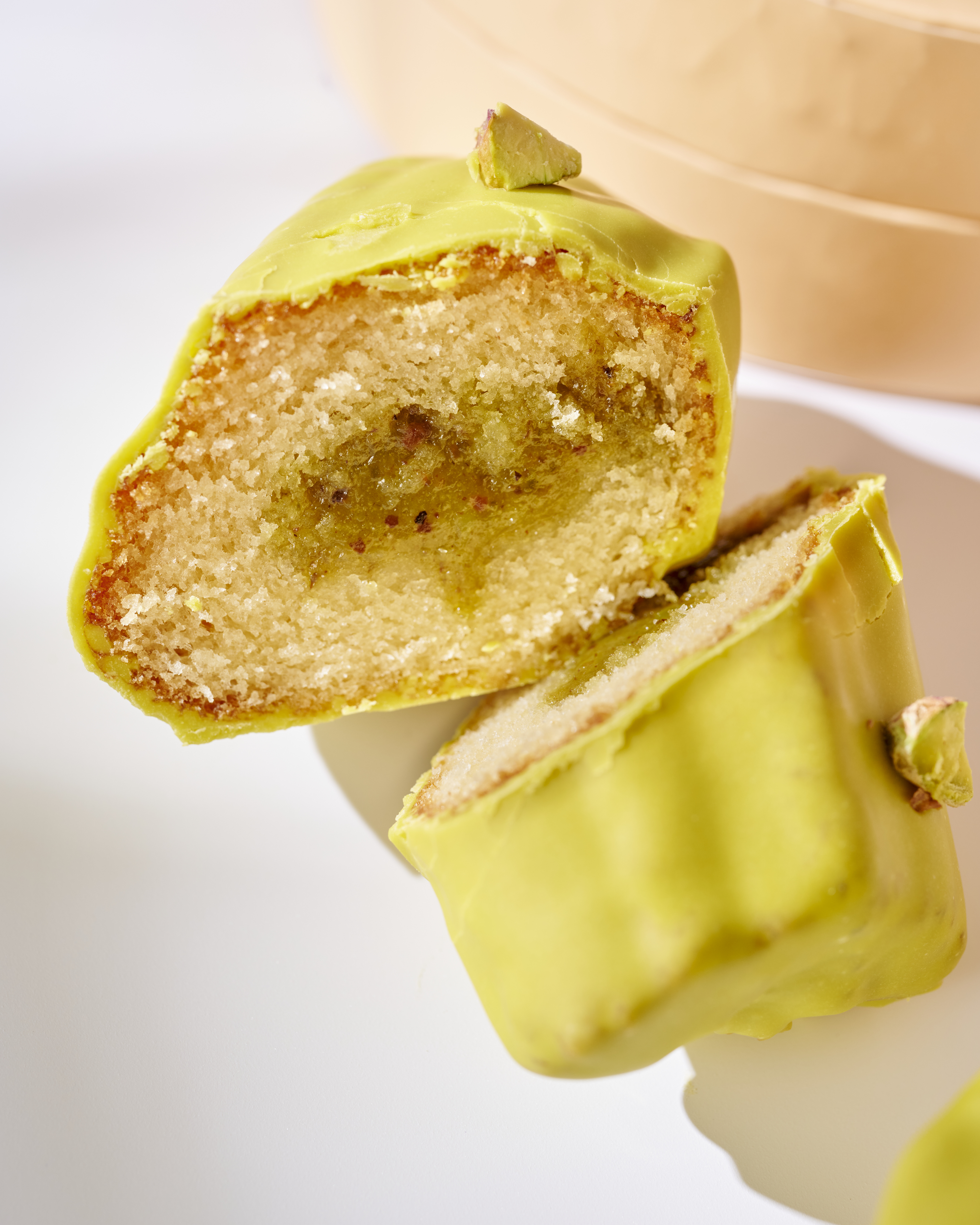 Christmas treats
To enjoy
It is the ideal time to treat ourself with these madeleines, specially made to amaze each of us.