Our Strawberry tart will awaken your senses and your sweet tooth. Sat on a sweet pastry, fresh strawberries are topped with a strawberry and basil jus, with a rich Etrez cream at its center. You'll not be able to resist.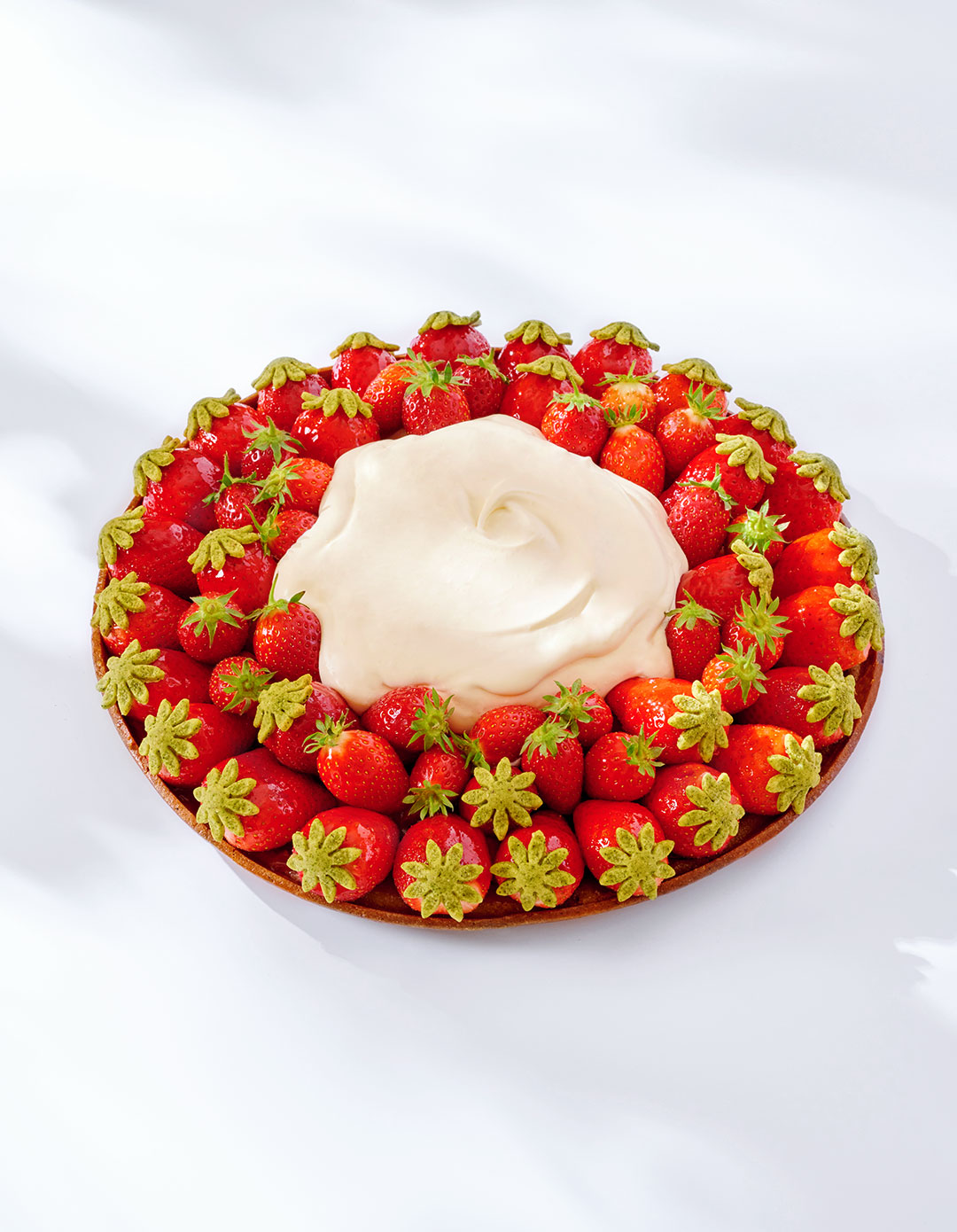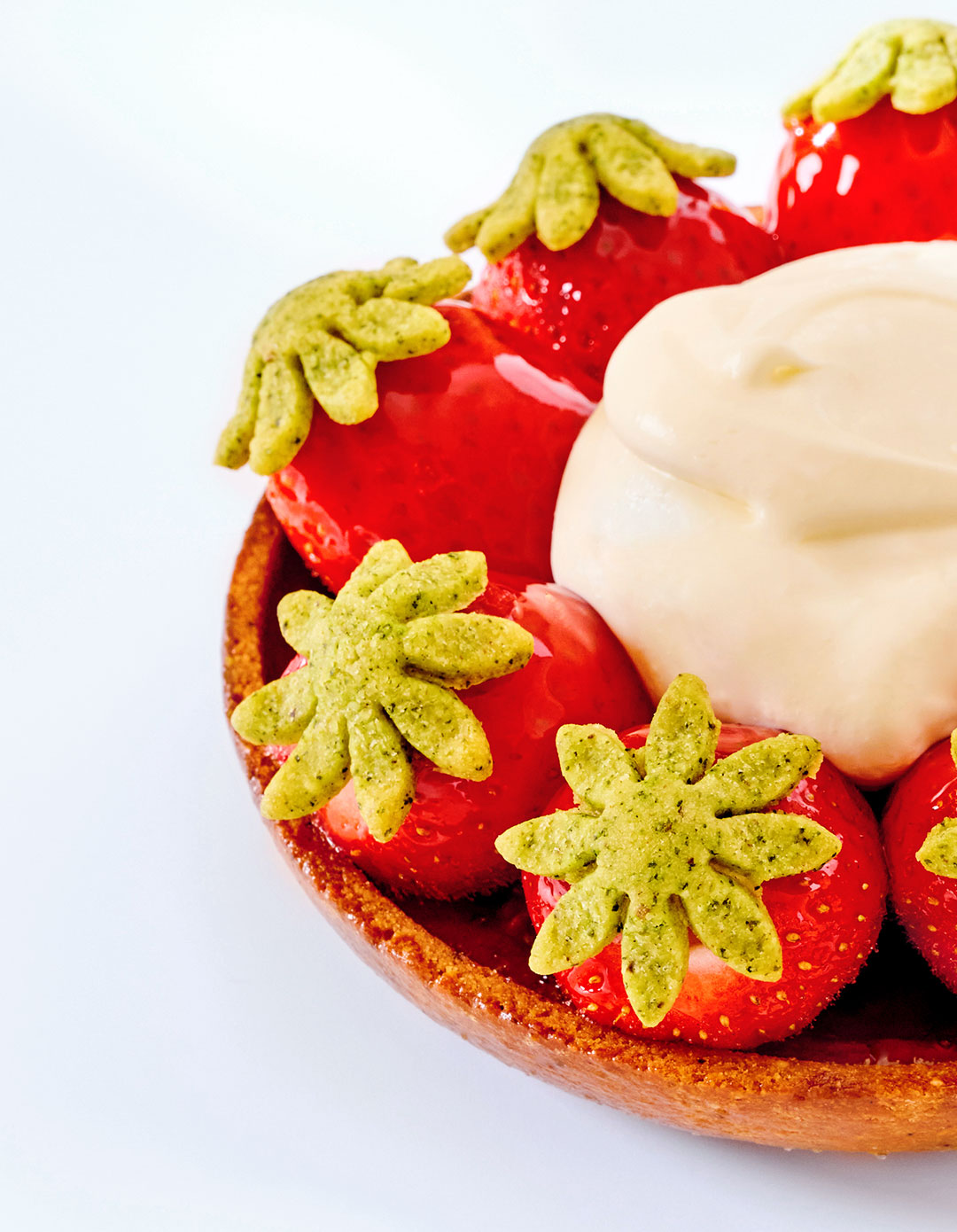 Like a bowl
of strawberries and cream
For French Pastry Chef François Perret, strawberries should always be enjoyed with cream. He has therefore created this stunning strawberry tart, which is presented as a plate of strawberries and cream. Demanding only the best for your palate, he has selected the aromatic Ciflorette strawberry grown in the Vaucluse region of France, as well as a rich and sweet Bresse cream.