A well-chosen sweet dessert wine will add even more depth to the assorted French pastries we propose. In our selection, sweet, amber and sparkling wines will pair perfectly with your dessert.  
Alcohol abuse is dangerous for your health. To be enjoyed sparingly.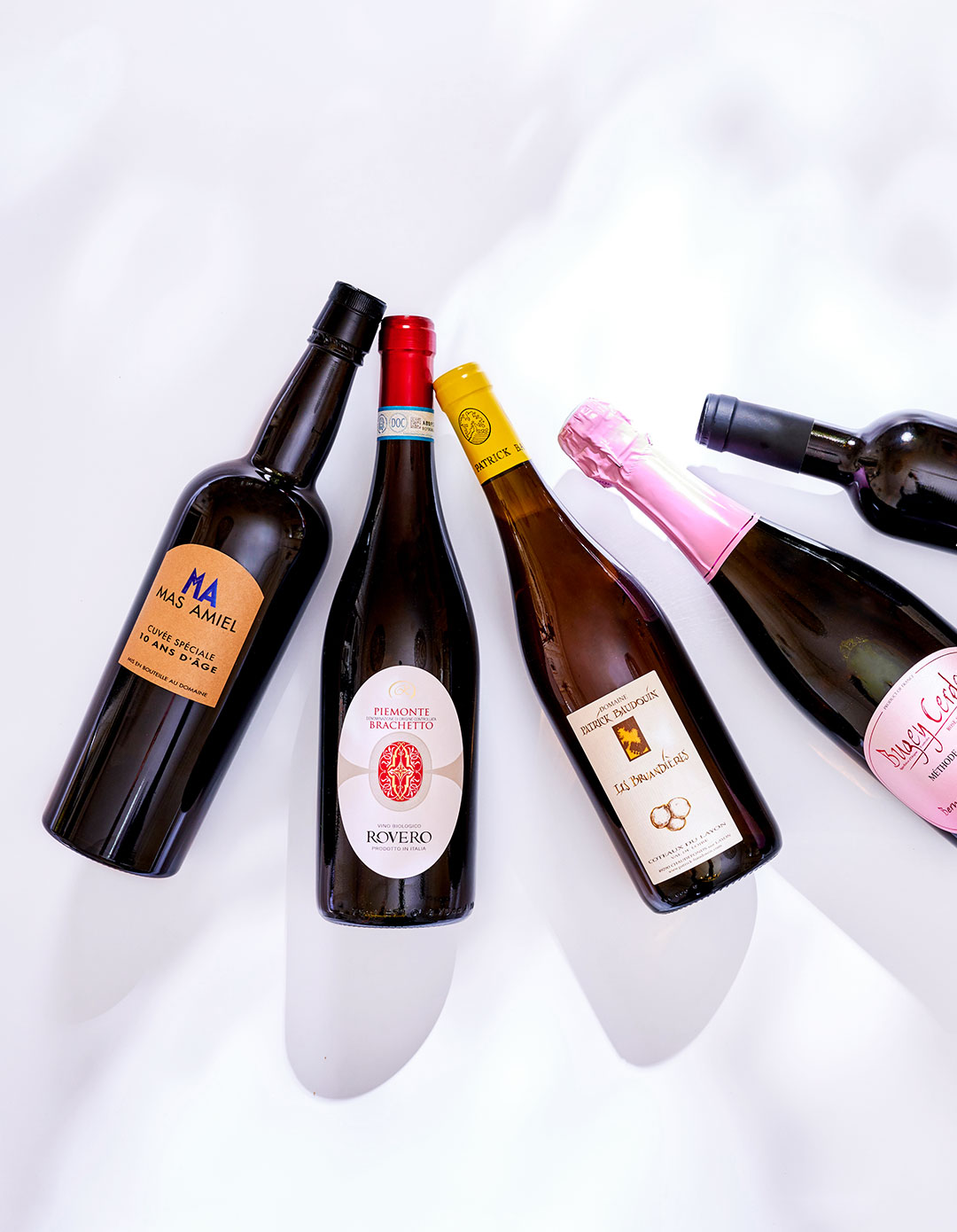 Three types of dessert wine
for a perfect pairing
Our selection of sweet wines offers you a wide choice of references for an even more indulgent tasting experience. 
The two unique wines, both light and rich, will harmoniously marry with our red berry and fig pastries, such as our Strawberry tart and our Blackberry cheesecake.
These sweet wines boast aromas of candied fruits and dried flowers, which will match our Honey Madeleine or Caramel barquette.
The sweet natural wines, sourced from Roussillon, boast aromas that only enhance our pastries that contain cocoa, coffee and caramel. The ideal choice to pair with our Cookies, Ritz rice pudding or even our Marble cake desserts.