A madeleine who thougth she was a chicken:
under the sign of humor, François Perret has imagined,
for the greatest pleasure of children and adults alike,
an Easter egg full of maliciousness.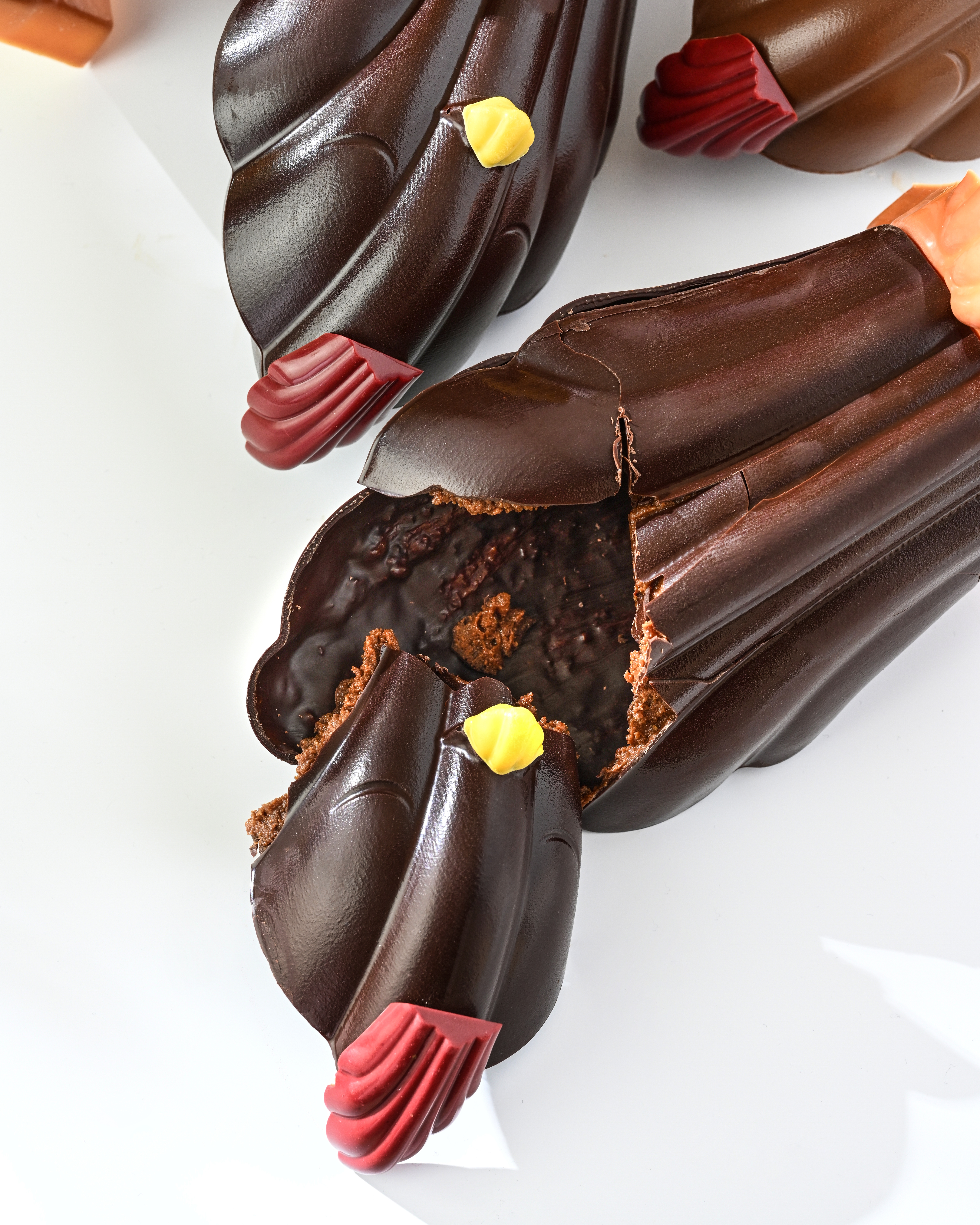 The madeleine or the chicken
who comes first?
Plump Madeleine with orange legs, adorned with a yellow beak and crowned with a proud red crest, this crested egg comes in two flavors: dark chocolate or milk chocolate. Its double shell of 73% Panama dark chocolate contains an almond praline and a crunchy crumble. The double shell of Madagascar milk chocolate, on the other hand, contains a hazelnut praline and a crunchy crumble. A true delight for the taste buds.